The Study
The Township of Clearview (Township) is initiating a Municipal Class Environmental Assessment (EA) to address the need for Sewage Collection to service the existing unserviced area in the south east quadrant of Stayner, including the proposed development referred to as 'Manortown Homes'. The approximate extent of the Study Area is shown on the map.
Options for service include 1) Do Nothing, 2) Build a new pumping station on a new site to service the study area, or 3) Build a new pumping station on a new site to service the Manortown Homes development (in the area noted shown as Sidell Drive).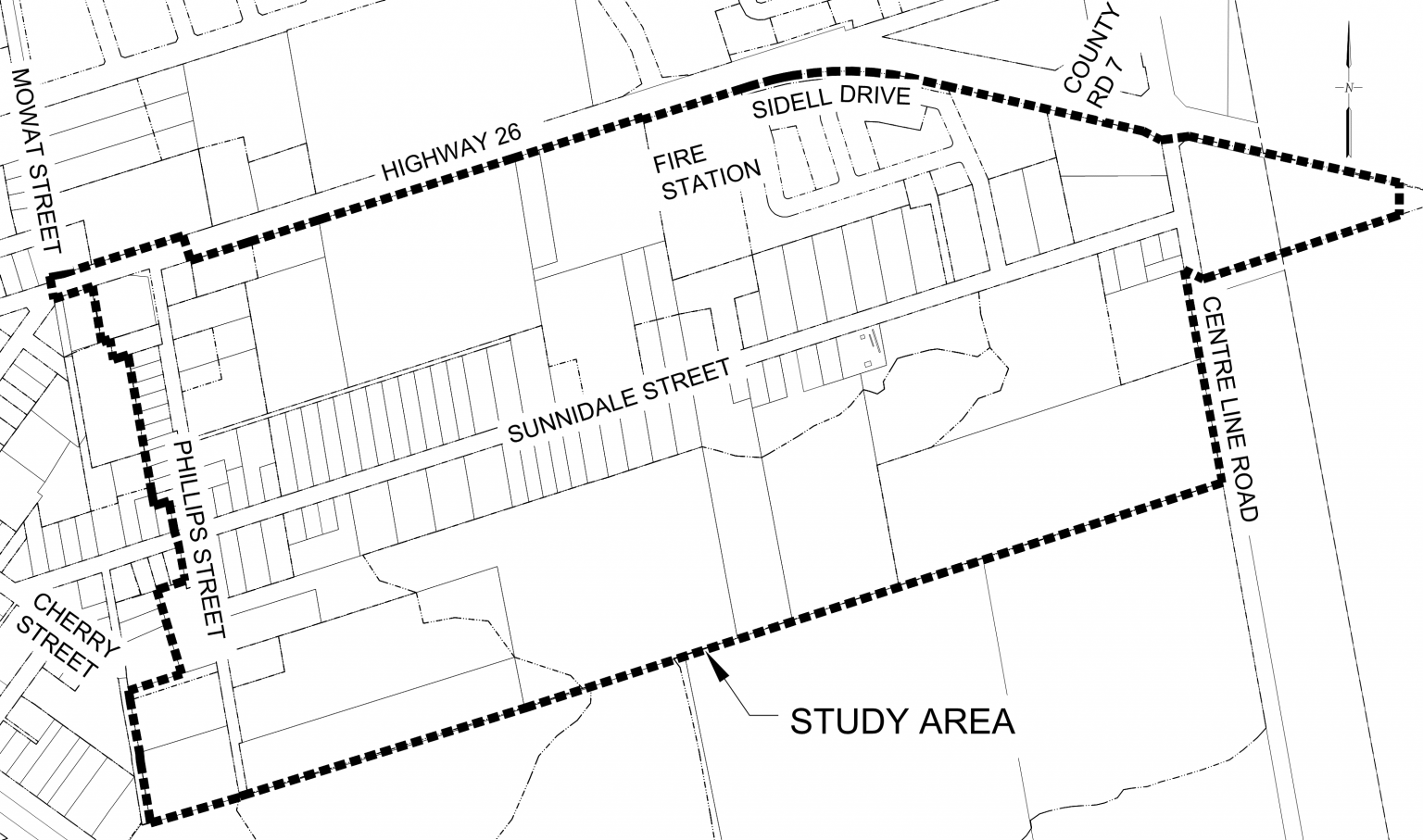 Project and notice information will be made accessible upon request in accordance with the Accessibility Standard for Information and Communication under the Accessibility for Ontarians with Disabilities Act, 2005.
Information will be collected and maintained to meet the requirements of the Environmental Assessment Act and for the purpose of creating a record that will be available to the general public as described in Section 37 of the Freedom of Information and Protection of Privacy Act. All comments and personal information such as name, address, telephone number and property location will become part of the public record that is available to the general public unless you request that your personal information remain confidential. For more information, please contact the Ministry's Freedom of Information and Privacy Coordinator at 416-327-1434.
Study Completion, January 21, 2021
The Preferred Solution is to build a new pumping station on a new site to service the Study Area.
The above PFR will be available for a 30-day review period starting January 21, 2021 and ending February 22, 2021 in accordance with the requirements of the MCEA process.  
The commenting period for this project closed on February 22, 2021
Project Team members:
Mike Rawn, C.E.T., CMM III
Director of Public Works
Clearview Township
217 Gideon Street
Stayner, ON L0M 1S0
705-428-6230, ext. 243
mrawn@clearview.ca
Jennifer Georgas, P.Eng
Project Engineer
R.J. Burnside & Associates Limited
3 Ronell Crescent
Collingwood, ON L9Y 4J6
705-797-4271
jennifer.georgas@rjburnside.com